Illuminated Beauty: The Electric World of David Wiles
"...you have entered a Southwest version of A Garden of Earthly Delights..."
I was invited to a party at the home of David Wiles, a local Santa Fe artist known for his fetes of fantasy and fun. To find his place, you don't really need a house number, you just turn onto his street and follow the path of neon and LED lights. Pass through a lush garden brimming with cactus, snapdragons and waterfalls and you have entered a Southwest version of A Garden of Earthly Delights, also known as David Wiles's world.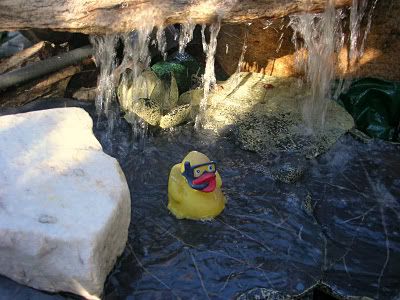 Step inside, and you are instantly immersed into a multi-sensory experience... your eyes immediately zoom in on cow skulls with blazing neon eyes and guests that are bathed in a phosphorescent green glow. Smells of Asian delicacies mixed with cinnamon and incense lead you into the kitchen where more light installations frame the walls and corners.




It's almost a sensory overload, and if you aren't careful, you may miss something. While illuminating and fantastical, Wiles's house also has a very relaxing, Zen-like effect. Wiles says he likes to design and create vignettes that also serve as shrines, which have symbolic importance. A world traveler, Wiles claims influence by recent treks to India and to Burning Man, an annual arts event held in the Nevada desert. "There is nothing is better to find than a place for something that's been out of place," says Wiles.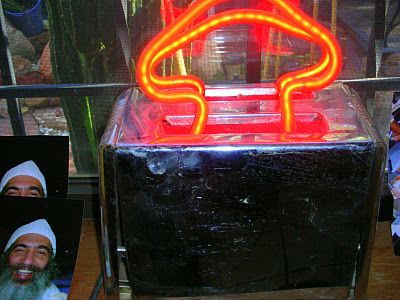 A classically trained, well-respected timpanist who has performed at Carnegie Hall, the Lincoln Center for Performing Arts and with symphonies around the world, Wiles discovered two decades ago that he had a passion for light structures and neon. He became a licensed electrician and started creating illuminated pieces (his neon cow skulls were a big hit in Santa Fe galleries) that he also uses to decorate his home.




Wiles calls his place a three-dimensional Garden of Eden, while many party-goers refer to it as "Club Oasis." Planted in his backyard, much of his entertaining setup is surrounded by trees and gardens, reminiscent of World Party's 1986 album "Private Revolution," where a living room scene thrives beneath shaggy branches in the woods.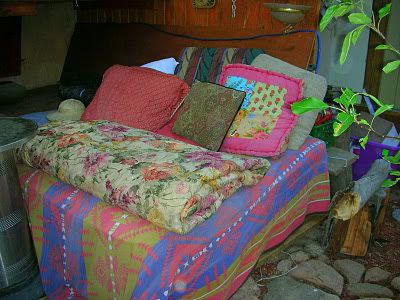 There is a converted separate garage that serves as his bedroom and is adorned with hanging gongs, Asian-inspired linens and, of course, more techno-colored neon. Wiles continues his inside-outside theme with additional comfortable seating, like the bedlike section complete with big cushions, pillows and blankets. Planters of cacti dot the corners as he "never met a cactus that didn't become a friend."




Adjacent to the garage is his office space and hallway which both have custom made light structures and an impressive blown glass collection. Sprinkled throughout are framed pictures of Burning Man highlights, an event Wiles has attended for the past nine years.




It's clear Wiles's design sensibility is heavily influenced by music and light with the numerous drums and percussion instruments he has strategically placed around his house. "Hearing and seeing are really the same thing, but in different languages," says Wiles.




By the time you are ready to leave, your senses should be in tip top shape. But don't forget to look down--Wiles's final surprise is an array of illuminated glass blocks that he created with LED lights.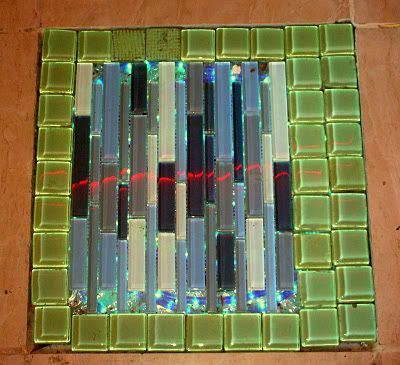 Thank you David, for your vision and willingness to share your "electrifying vision" with the world.