Wedding Cards: Open, Unwrap, Enjoy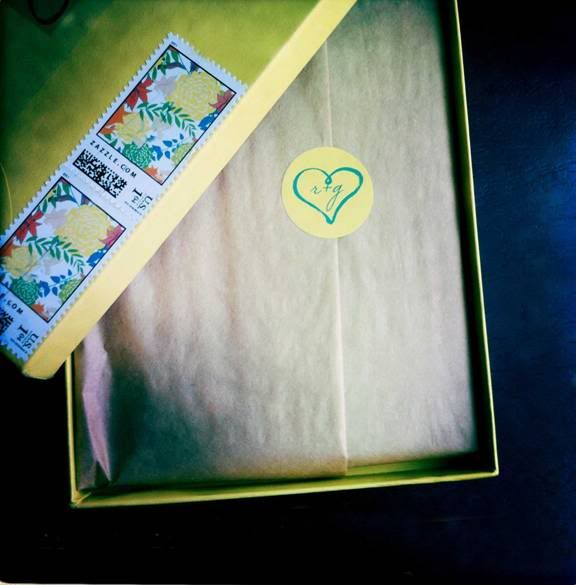 Hang on to your hose-panties, because you are in for a visual treat! I've been working with a wonderful client for over a year now and we finally received the invite suite that we have been working so hard to perfect! Nichole of Nic.Roc. Designs created the most fantastic, tactile experience for an invitation; our hearts are all a-flutter! So, sit back and watch the magic unfold!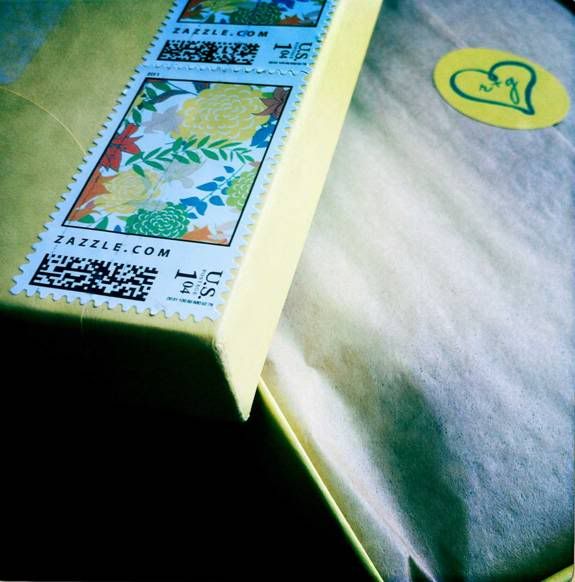 As you open the mustard colored box decked in custom stamps, an adorable, custom sticker affixed to delicate Kraft-brown tissue greets you.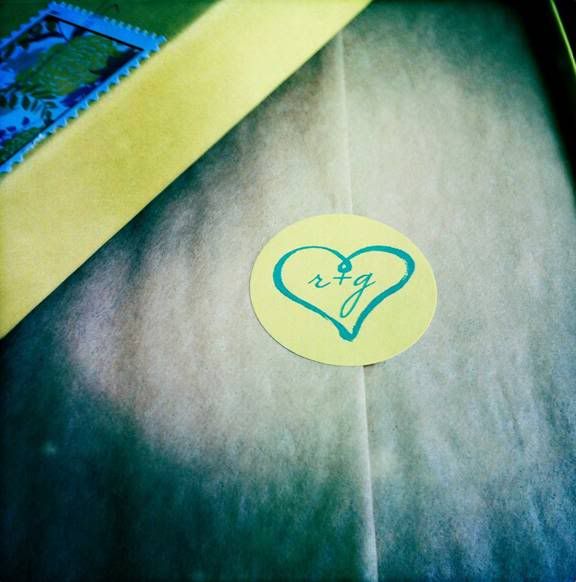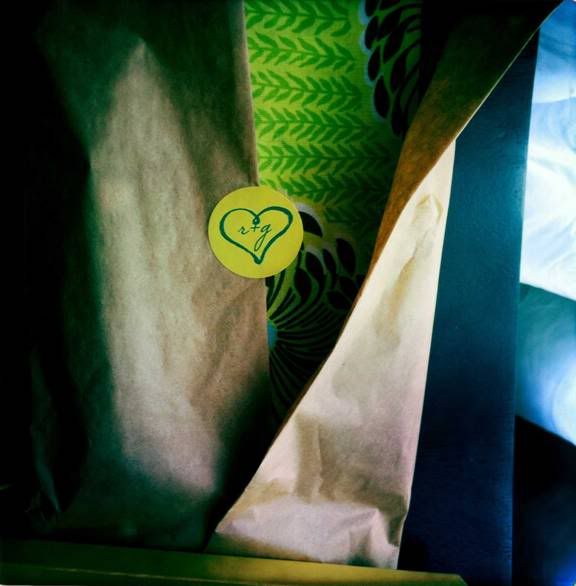 Open the tissue to find a hand-sewn pouch (fabric courtesy of Santa Fe Fabrics, woop woop!).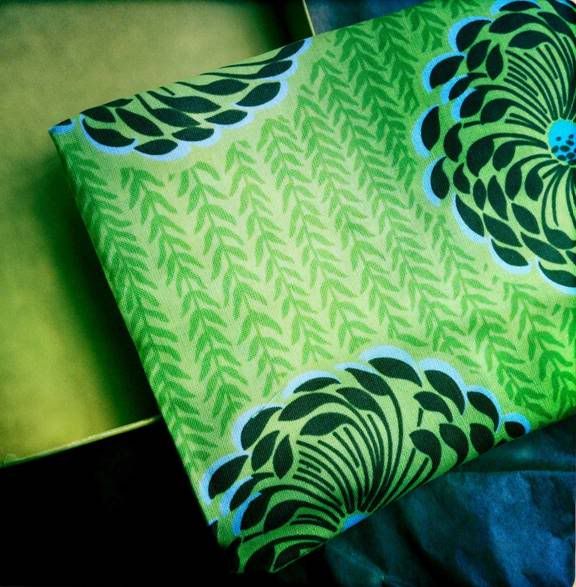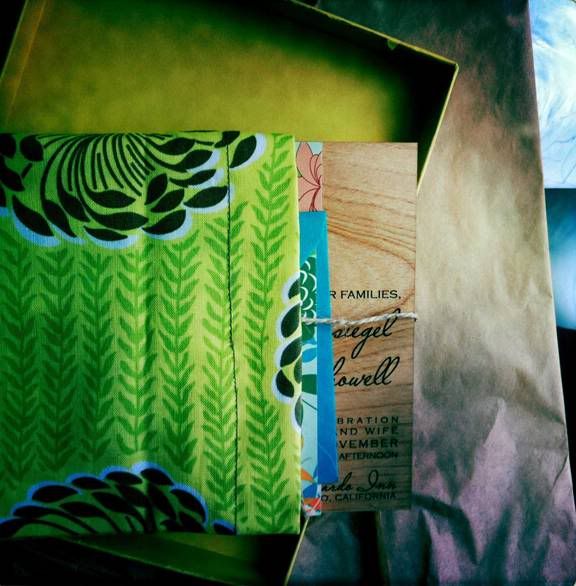 Inside of the pouch is another bundle of goodness...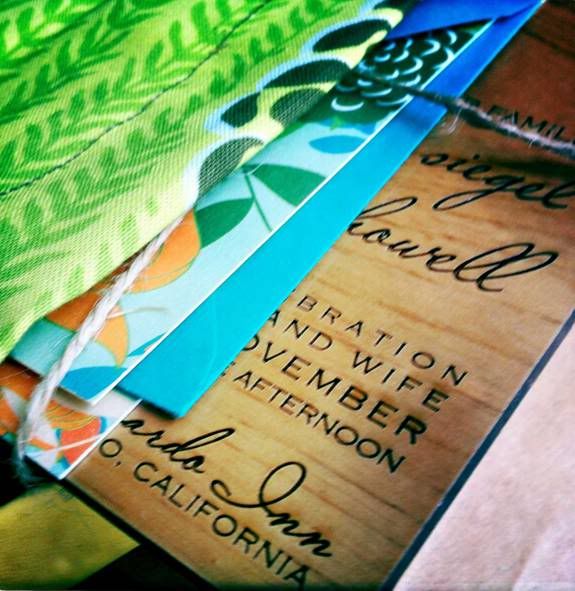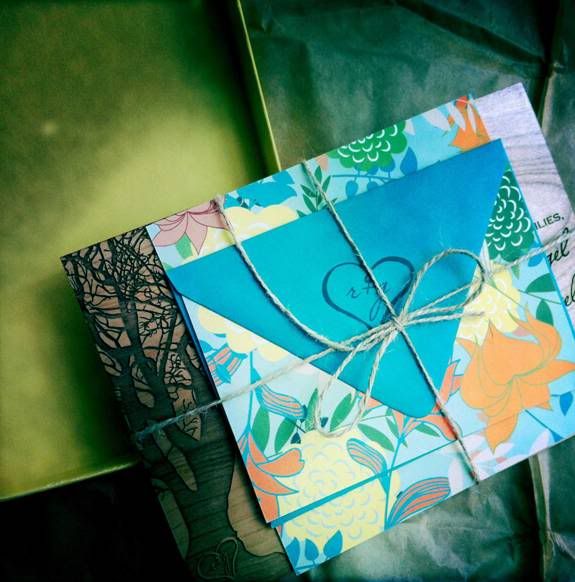 ...tied with a simple jute bow.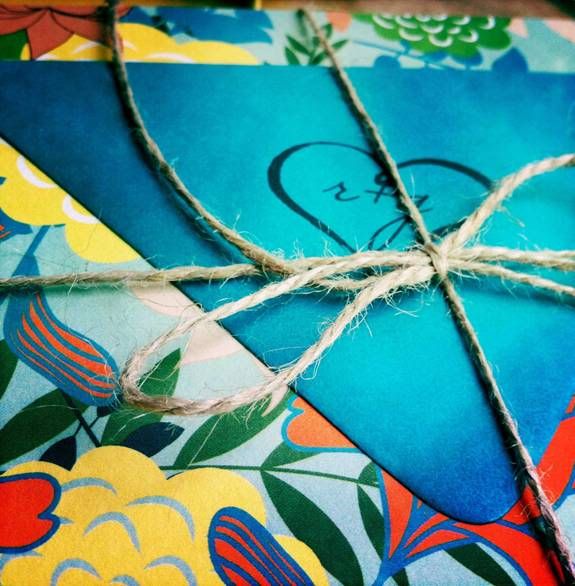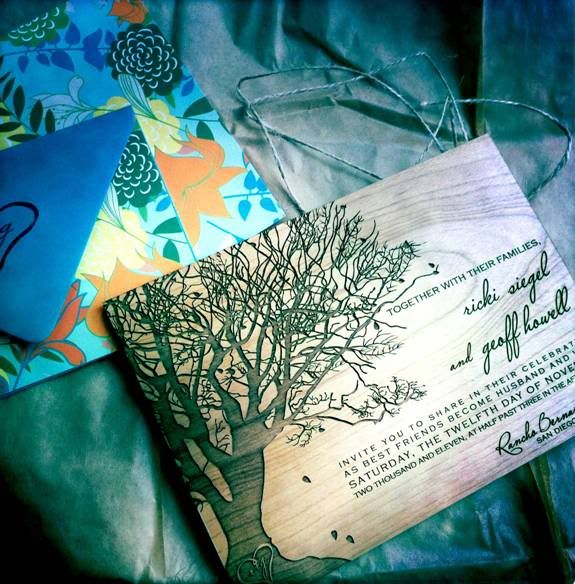 Yup, that is a slice of wood, laser-engraved with a beautiful tree and the details for the bride and groom's special day! My favorite line is, "As best friends become husband and wife."
A heart carved on the tree! Pinch me, it's so sweet!
Brightly colored RSVP and Details cards finished with another custom stamp for the reply card. Like a cherry on top!
Can you imagine if this showed up to your door!?! What a delightful experience to unfold! I think it is a great way to let guests know that they are in for a very special wedding, with layers upon layers of beauty to be appreciated throughout the evening! Till soon...
To read more of Jessie's wedding writing, please visit The Hitching Post.