The snow on the mountains is here
"I discovered at least six inches of new snow had fallen overnight"
Every skier in the valley looks forward to this event....the first substantial snowfall on the top of "our" mountain, which also just happens to be home to Ski Santa Fe. This is our local area, and the owners have been making steady improvements over the years and even slowly expanding the area.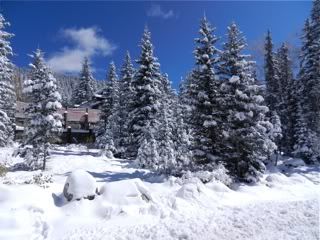 When I woke up this morning and looked out of my window, I knew there was something important I needed to do...get up to the mountain as quickly as possible to get some photos and video if possible. I discovered at least six inches of new snow had fallen overnight. There was probably more on the summit.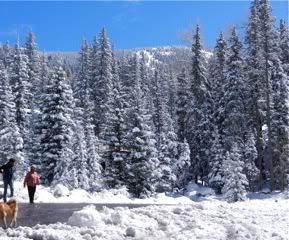 Not much more to say…I'll let the rest speak for itself. See you on the slopes this winter. Come say hi to me. I'm the one sitting in the far end of the lodge well before the lifts open...usually stretching, on the floor somewhere. If not, catch me on the hill. You'll spot me easily with my bright blue jacket and yellow helmet. The always present backpack can be yellow or black.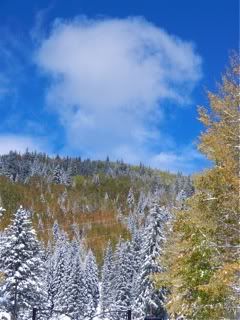 Here's a link to a video shot of me at Wolf Creek last year. I'd never seen myself ski, so brother shot me with his iPhone. I'm sure he would have liked to have shot me with MUCH more than that, but his wife would have not taken kindly to it if he had.
For video and more photos of this event and others, please visit me at Tripsandquips.com.