For thousands of disappointed music fans around the world, WWOZ's eight days of "Jazz Festing in Place" broadcasts during the coronavirus-canceled 2020 New Orleans Jazz & Heritage Festival helped take the edge off their disappointment.
But it wasn't just music fans who sought, and found, solace on the airwaves. Three marquee New Orleans artists who would have appeared on the 2020 Jazz Fest's second weekend – Aaron Neville, Irma Thomas and Troy "Trombone Shorty" Andrews – also dialed up the classic Jazz Fest performances on WWOZ.
And they liked what they heard.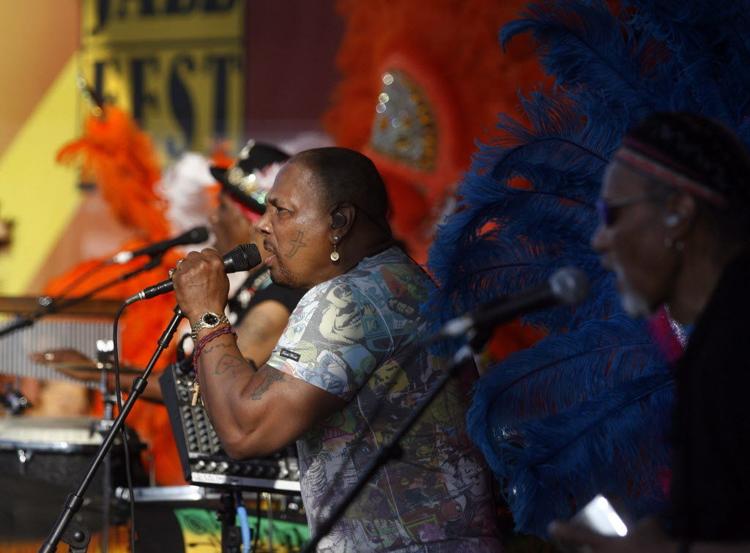 AARON NEVILLE
Aaron Neville would have performed twice during Jazz Fest's second weekend: with his solo band on May 1 and as part of a tribute to his late brother Art on May 2.
Instead, he spent last weekend at his farm in Dutchess County, New York. But he was very much plugged into Jazz Fest, thanks to WWOZ
Listening via his cell phone across both canceled weekends, he enjoyed performances by Earl King, Benny Spellman, Allen Toussaint, Dr. John, his son Ivan's band Dumpstaphunk, and many more.
"I was catching all of it," Neville said this week. "It done me good, (being) here in my house, hearing the people I love."
He made sure to listen to the final "Jazz Festing in Place" set on Sunday evening: the Neville Brothers performance that closed the 1994 festival.
It was his first time hearing that show in 26 years. So what did he think?
"It was slamming," he said.
It was also bittersweet, as his brothers Charles and Art, plus two other members of the Neville Brothers band from those days, are now gone.
"I was crying," Neville said. "I had tears streaming down my face. It was hitting me. It was definitely emotional."
He also spent part of last weekend working at Freville Farm, the 12-acre spread north of New York City where he and his wife, Sarah Friedman, have lived for several years.
Friedman, who met the widowed Neville while photographing the Neville Brothers for People magazine, is the driving force behind the farm and its retail business. Their products include Aaron's Elixir, made with turmeric, ginger and cayenne pepper grown naturally at Freville Farm.
Aaron's responsibilities include watering plants in the greenhouse – the "green room," as he calls it – and tending to the couple's domestic animals, including a dog named Apache.
On Saturday night, after WWOZ's Jazz Fest broadcast, Neville performed a live solo show on Facebook. He's been livestreaming, mostly on Sundays and always for free, for more than a year as a way to connect with fans. So he already had all the equipment in place long before the coronavirus pandemic made livestreaming a necessity.
Given his age – he's 79 – he erred on the side of caution and stopped performing publicly well before pandemic stay-at-home orders were issued. He says he has no plans to return to the stage until he's sure coronavirus is no longer a threat.
Meanwhile, he's more than happy to putter around Freville Farm, hang out with his wife, and alternate the house slippers he wears indoors with the crocs he dons to do his chores: "I haven't worn regular shoes in three months."
This article was posted by Cheryl Fallstead